Seattle's Premier Website Design Agency
efelle is Seattle's top web design firm, and we got here by putting our clients' needs FIRST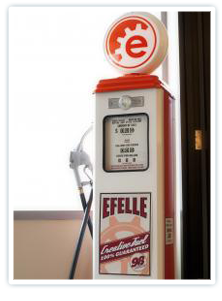 Our goal is to help our clients accomplish fantastic things through online marketing, typically starting with a new website or a website redesign project and evolving into a long term relationship built on analytics and improvement.
We leverage technology so that our clients can focus on running their business.  And we're damn good, too!  We've got cases full of national and international awards, and the best online marketing team available, which lets us focus on all things web, from website design to complicated mobile applications & everything in between.
We're centrally located in the heart of downtown Seattle, WA, the hub of great technology.  Our neighbors range from Amazon to Google to Microsoft to Zulily.  We boast a 99% client-retention and still work closely with our very first client, Seattle Flowers, with online marketing ideas and techniques as fresh as their latest floral delivery.
Where we came from
After spending nearly a decade working for a Seattle-based Fortune 100 corporation, Fred Lebhart founded and began building self-funded digital marketing & media firm efelle creative with business partner Corne' de Leeuw in 2005.  Using the same high level, business-first corporate logic that propelled the multi billion corporation, the duo set out to build a one-stop shop for small to medium businesses interested in improving their business via online marketing.
We have since grown to a group of over 40 creative professionals servicing more than 600 clients in 28 states, offering professional online marketing services and industry leading software platforms to over a dozen industry segments.
Instant Quote
Contact Us